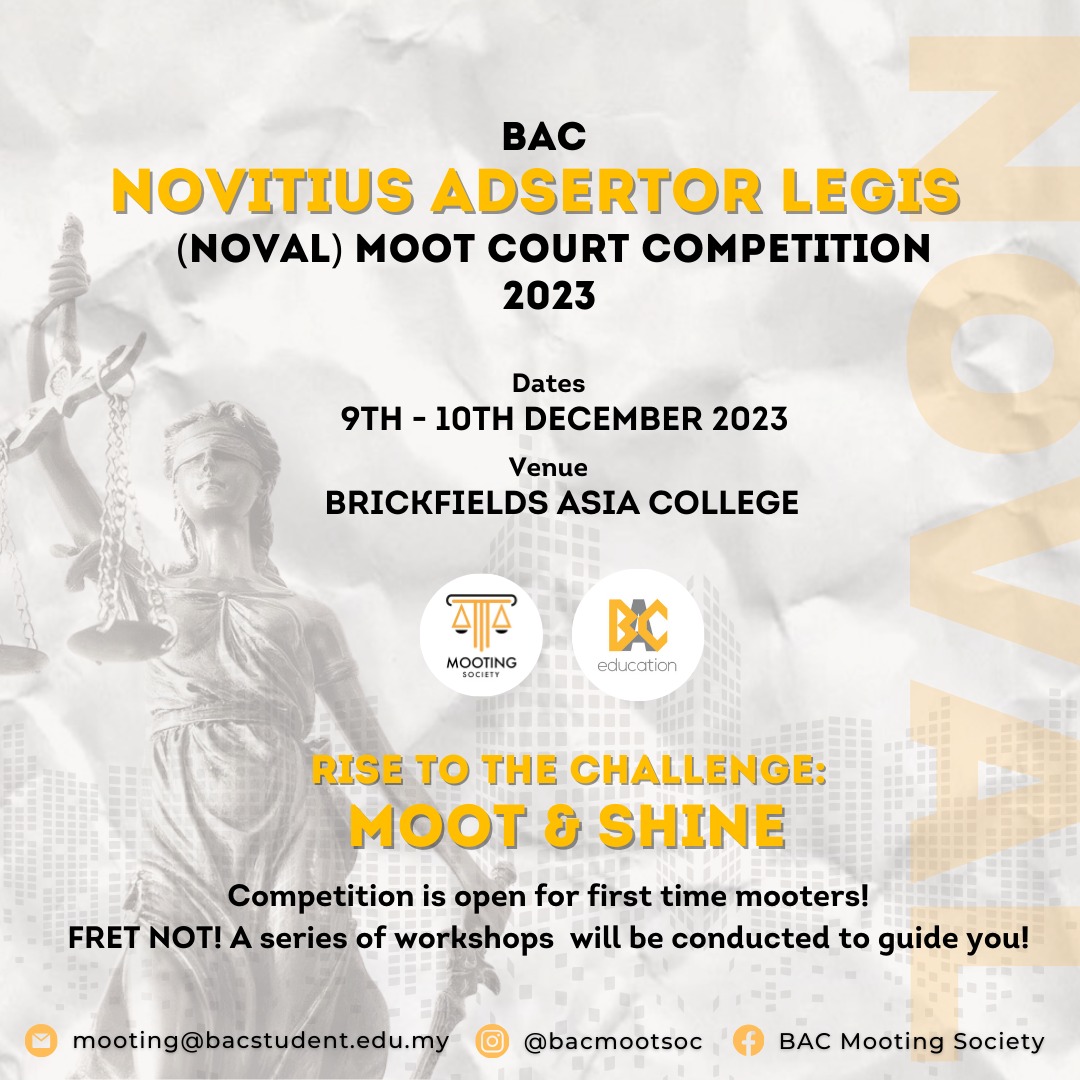 Rise to Challenge: Moot and Shine
🌟 Rise to Challenge: Moot and Shine 🌟
We're thrilled to unveil the BAC Novitius Adsertor Legis (NOVAL) Moot Court Competition 2023!
📅 Dates: 9th and 10th December 2023
📍 Venue: Brickfields Asia College
🔏 Deposit: RM 40 per team
📝 Registration: Link in Bio
⏳ Registration Deadline: 18th November 2023 (Close once the limited slots have been filled)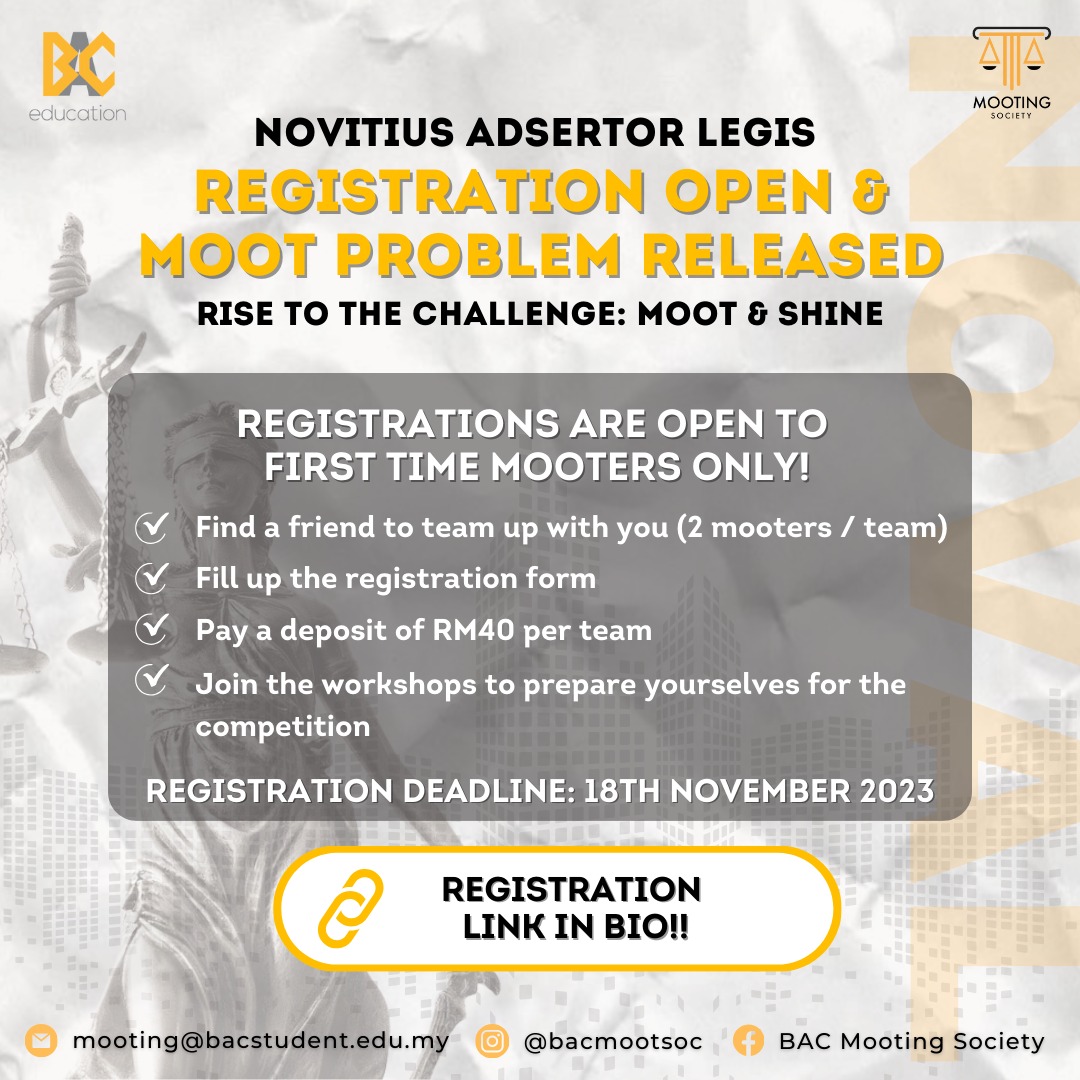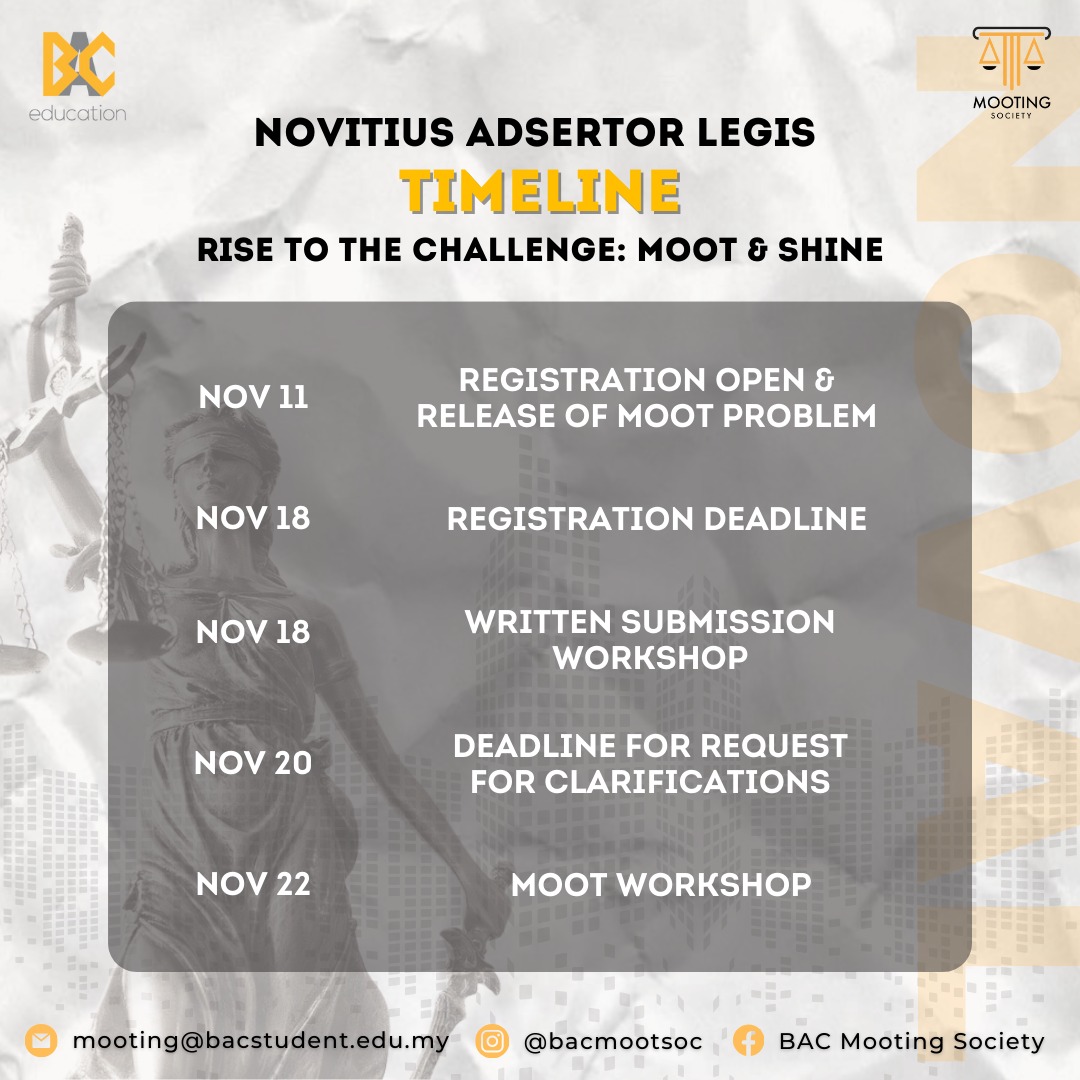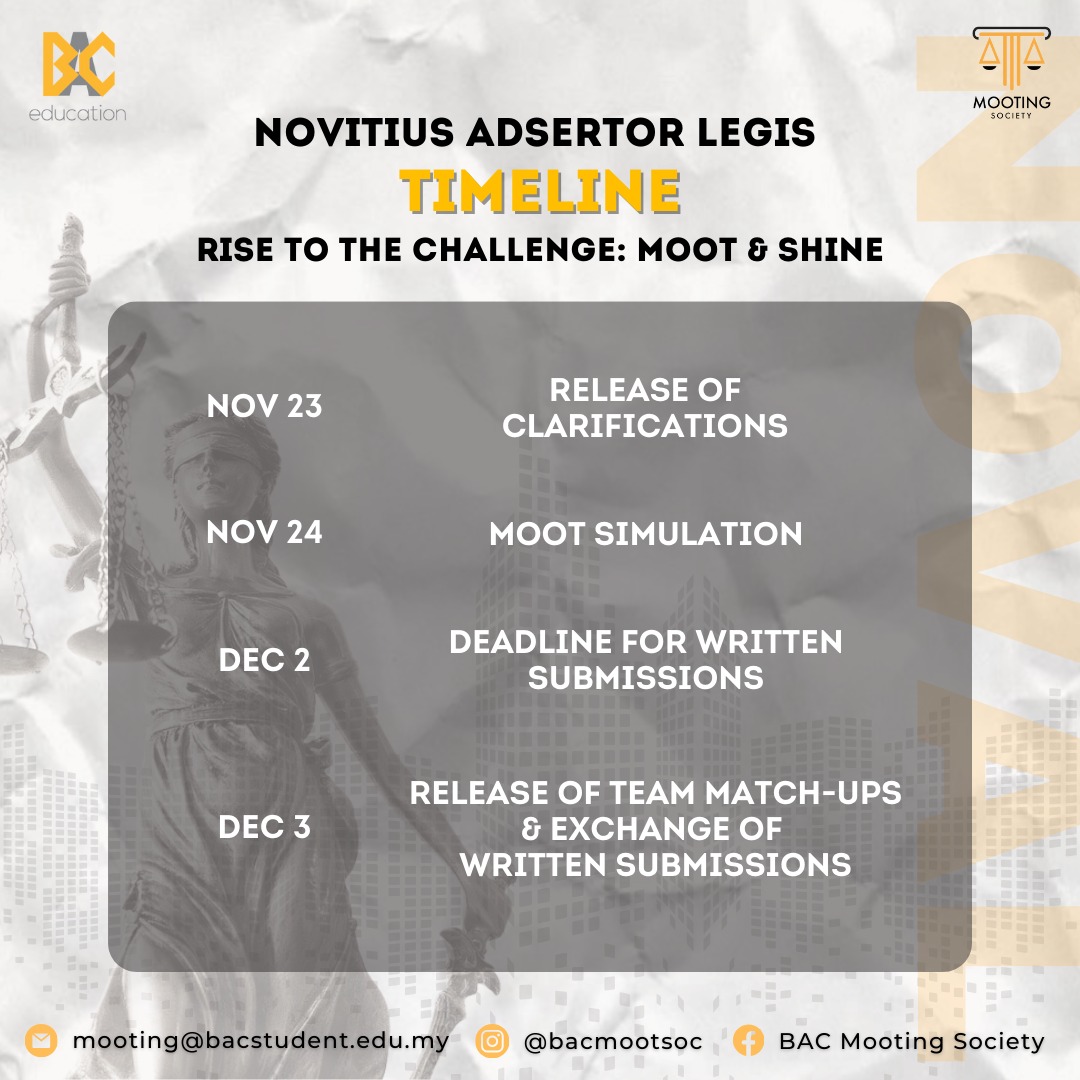 Calling all first-time mooters! 🎓 Our competition is open to beginners while maintaining a high level of professionalism. No need to worry! We're here to support you every step of the way with a series of workshops led by our dedicated committees, experienced mooters, and career professionals.
If you're new to mooting, seize this golden opportunity to embark on an exciting journey as a law student! Hone your research, communication, critical thinking, and advocacy skills as you prepare for and immerse yourself in the NOVAL competition. Follow the registration steps above and gear up for an enriching experience through our workshops.
🗓 Important dates for participants are clearly marked. Ensure you're available on competition days and ready to dive into the workshops that will equip you with valuable skills.
FIRST COME, FIRST SERVE! Rally a teammate and immerse yourselves in the moot problem! 📚 Let the NOVAL Moot Competition 2023 be your gateway to a thrilling mooting adventure.
This event has ended.

Date

09 Dec, 2023 - 10 Dec, 2023

Time

9:00am - 6:00pm

Location & Organizer

Brickfields Asia College by BAC Mooting Society