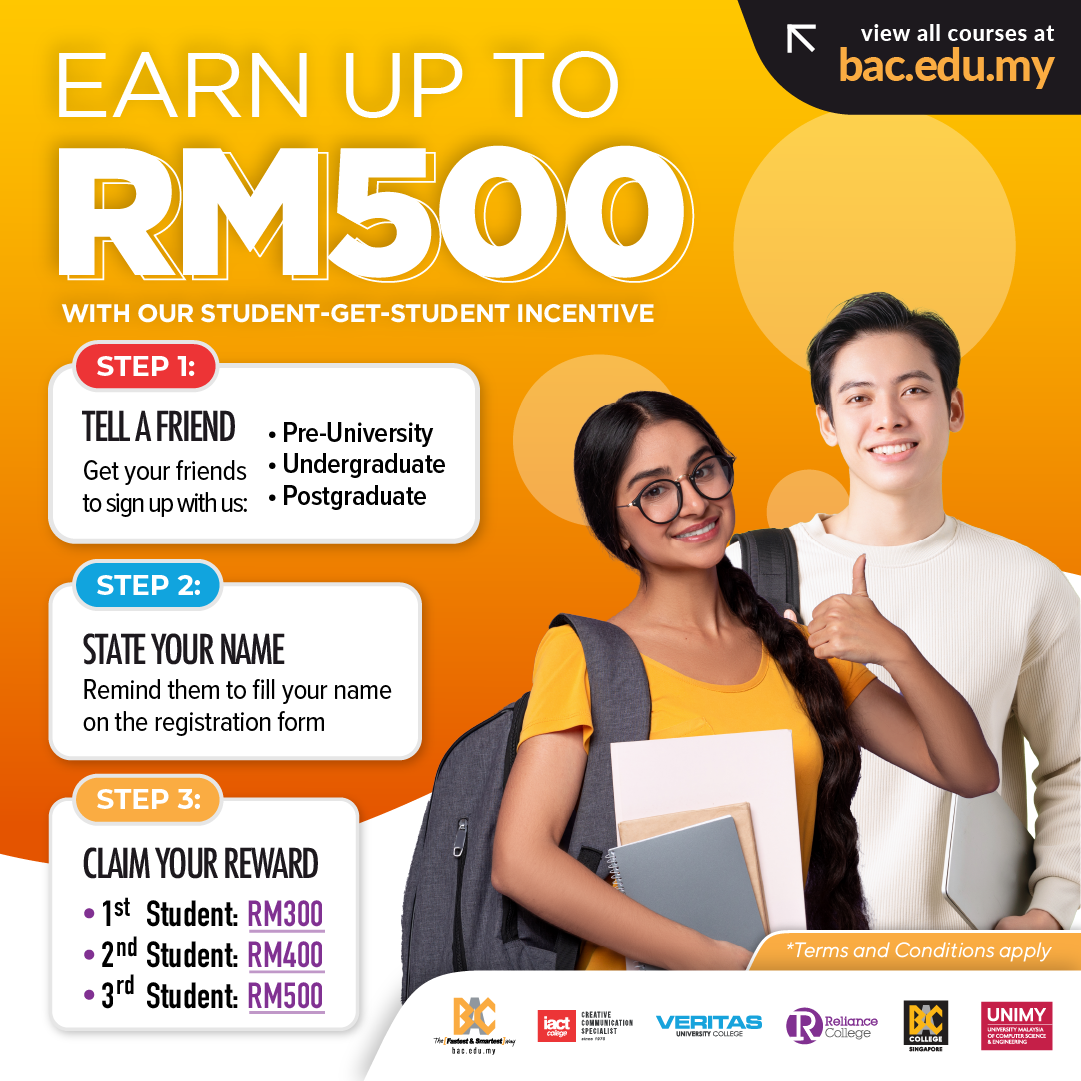 Student-Get-Student
Be a BAD ASS CRUSADER for BAC Education and Bring in more Awesome Collegemates with our Student-Get-Student Initiative!
Open to all students from BAC, IACT, Veritas, Reliance, UNIMY, and BAC College (Singapore), the process is as easy as 1-2-3:
➡️ Get your friends to sign up with us
➡️ Ask them to state your name on their registration form
➡️ Claim your cash reward for the referral

For each successful referral, you'll get:
1st Student: RM300
2nd Student: RM400
3rd Student: RM500
With a wide variety of courses in Pre-U, Law, Business, Tech, Media, Hospitality, Education, Psychology, and more - there's a perfect programme for everyone!
To learn more about all our courses, get them to visit https://www.bac.edu.my/ or WhatsApp 6012-2953722.
Terms & Conditions Apply
Date

27 Nov, 2023 - 31 Dec, 2023

Time

10:08am - 11:55pm

Location & Organizer

Online by BAC

More Info
Join Here